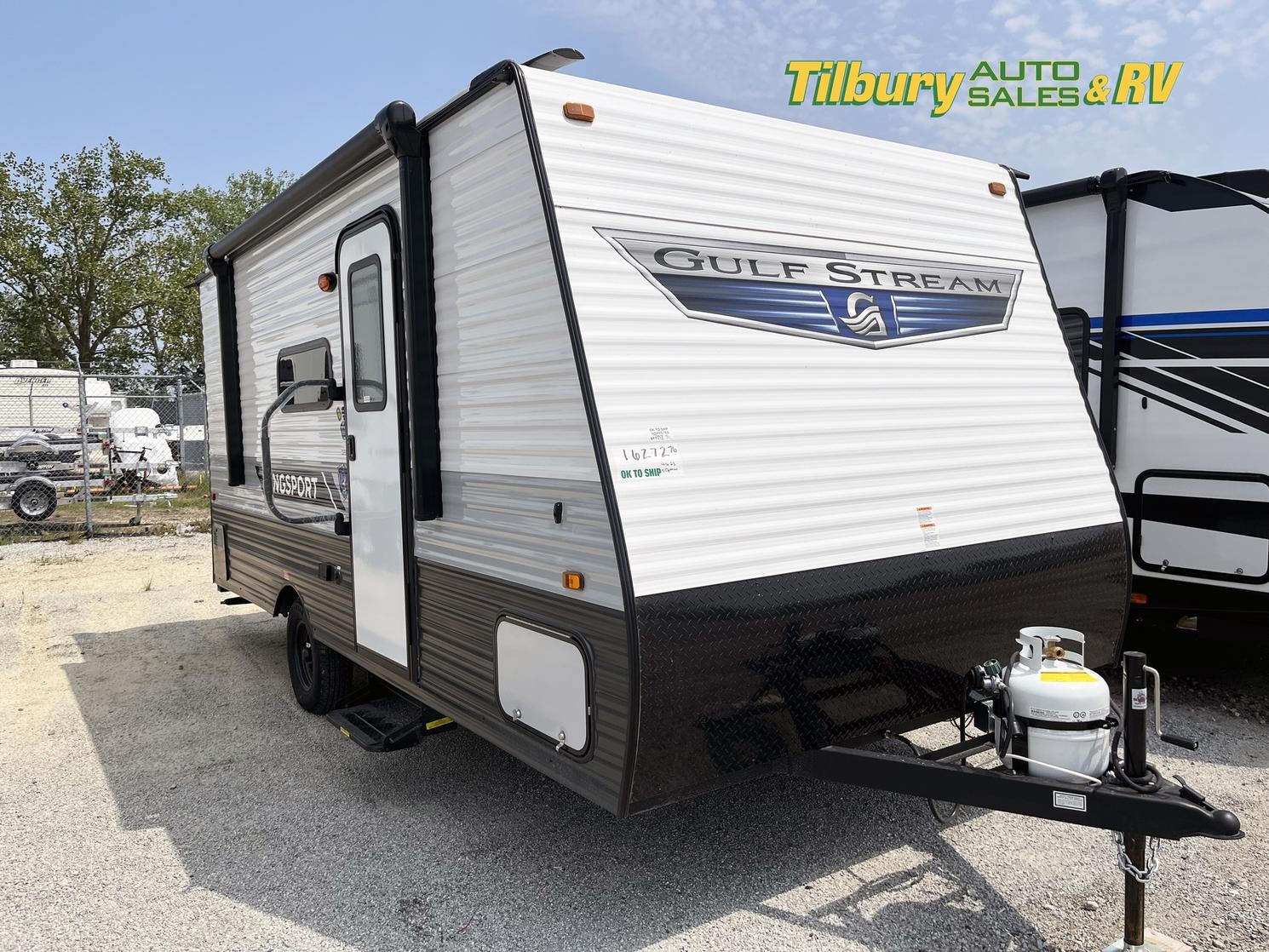 Condition: New vehicle
Manufacturer: Gulf Stream
Model: Kingsport 178RB
Version: Ameri-lite LE Family Travel Trailer RV
Year: 2023
Stock #: TR3392
Type: Travel Trailer
VIN: 1NL1G2116P6016272
Exterior colour: White
Fuel: Propane
Seats: 4
Weight: 2920.00 lbs
Length: 21.00 ft
Air Conditioner (Rooftop)
Auxiliary 12v Outlet
Awning
Basement
Cable Hookup
Ceiling Fans/Vents
Dinette Table
DSI Water Heater
Electrical Hookup
Furnace
Insulated Plumbing
Microwave
Propane Tank
Queen Bed
Rear Storage
Refridgerator
Shower
Sink
Skylight
Spare Tire
Stabilizer Jacks
Stove
Tinted Windows
Toilet
Utility Storage
Water Heater
Notes:
This Gulf Stream Kingsport Ameri-Lite 178RB travel trailer is a beautiful small family RV. If you are looking for a small, light-weight travel trailer with good interior space and storage, then look no further. This trailer is ready to hit the road and campgrounds for many years to come. Call us and book your live tour today!
Warranty:
Custom warranty options are available - Contact a sales consultant for more information.
From Classics to Supers, we've opened up our family friendly show for virtually any vehicle make, model and year. Whether you attend with a show piece, or as a spectator, there will be something for any 'gear head' or motor sport enthusiast around. Don't miss out, and help us make this year's show the best one yet!