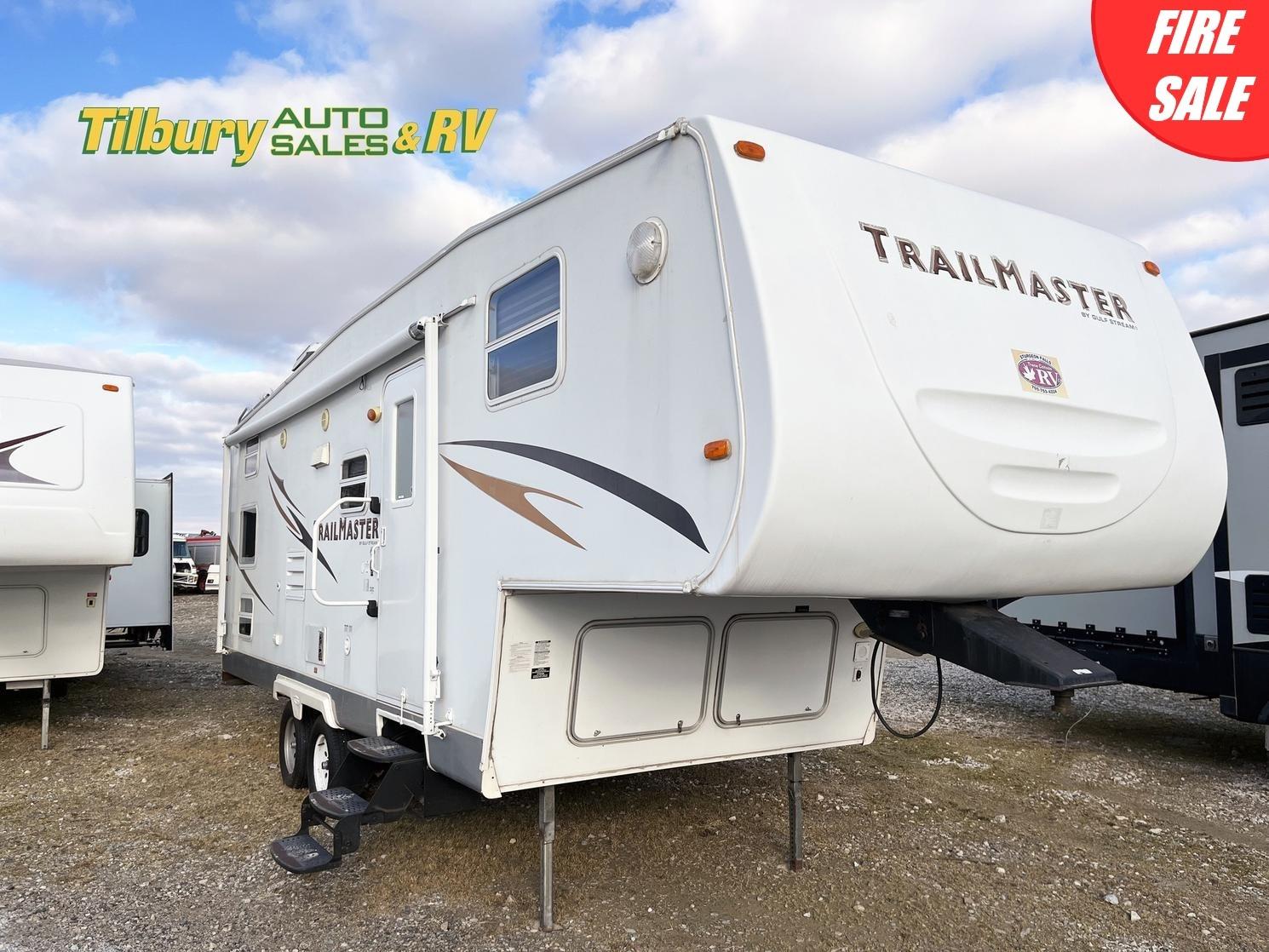 Condition: Used vehicle
Manufacturer: Gulf Stream
Model: Gulf_StreamTrailmaster
Year: 2011
Stock #: TR3310
Type: RV
Exterior colour: White
Weight: 6998.00 lbs
Length: 27.50 ft
Air Conditioner (Central-Ducted)
Awning
Bunk Beds
Cable Hookup
Ceiling Fans/Vents
DSI Water Heater
Electrical Hookup
Furnace
Insulated Plumbing
Ladder
Microwave
Oven
Propane Tank
Queen Bed
Range Hood
Shower
Skylight
Sofa Bed/Daveno
Spare Tire
Stabilizer Jacks
Stereo
Stove
Toilet
Trailer Hitch
Water Heater
Notes:
This 2011 Gulf Stream TrailMaster Fifth Wheel RV Trailer is the Perfect FAMILY UNIT! This fifth wheel travel trailer has a queen size bed and a stand alone dinette. Awesome full kitchen! The kitchen features a 3 burner stove and a dual sink. EASILY TOWABLE! Other great features include basement storage, butcher block counter top extension, and so much more. Book your live tour today, see you soon!
Warranty:
Custom warranty options are available - Contact a sales consultant for more information.
From Classics to Supers, we've opened up our family friendly show for virtually any vehicle make, model and year. Whether you attend with a show piece, or as a spectator, there will be something for any 'gear head' or motor sport enthusiast around. Don't miss out, and help us make this year's show the best one yet!