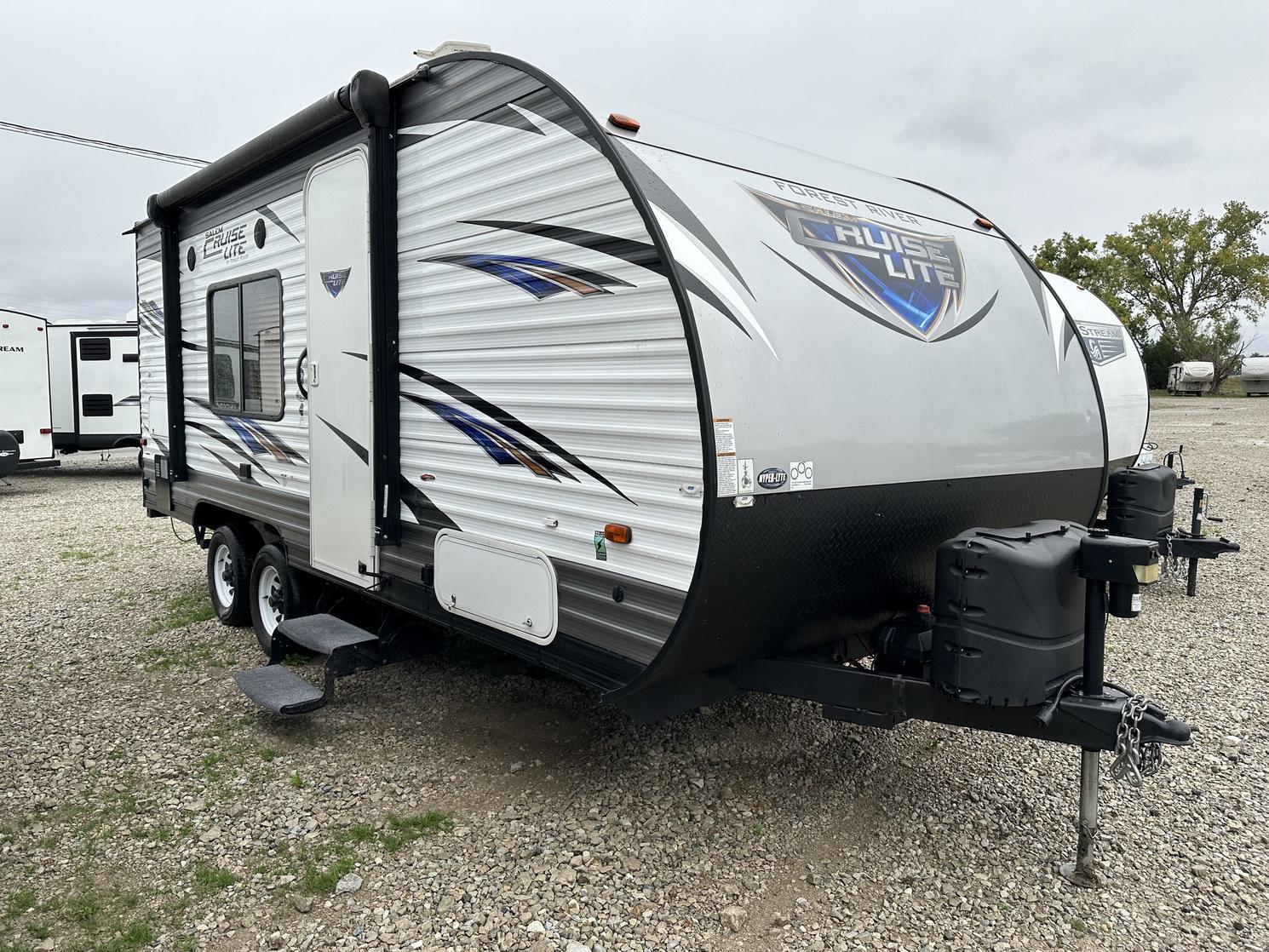 Condition: Used vehicle
Manufacturer: Salem
Model: 171RBXL
Year: 2017
Stock #: TR3437
Type: Travel Trailer
VIN: 4X4TSM727H7413858
Exterior colour: White
Notes:
Experience the Freedom of Customization with the 2021 Salem 171RB XL Travel Trailer

The 2017 Salem 171RB XL Travel Trailer is not your typical RV; it's a canvas for your unique vision of adventure. This particular model has been thoughtfully modified by its previous owner to offer a more spacious and flexible interior layout, making it the perfect canvas for your next adventure.

Tailored for Spacious Living: Unlike the standard layout, this Salem 171RB XL boasts a custom interior design that maximizes space and versatility. The original dining area has been removed and replaced with a movable table, creating a more open and adaptable living space. Whether you prefer a cozy dining nook or a spacious lounge area, this trailer is ready to accommodate your needs.

Light and Airy Atmosphere: The redesigned interior is flooded with natural light, creating an inviting atmosphere that's perfect for relaxing or entertaining. Large windows and a well-placed skylight let you enjoy the beauty of the outdoors from the comfort of your travel trailer.

Efficient Kitchen: The kitchen area remains efficient and well-equipped, featuring everything you need to prepare delicious meals on the go. The compact yet functional design ensures that cooking is a breeze, even in smaller spaces.

Restful Retreat: The bedroom area offers a comfortable queen-sized bed, making it the perfect place to unwind after a day of adventure. With the open layout, you can customize this space to suit your preferences and needs.

Sturdy Construction: Built by Salem, a trusted name in the RV industry, this travel trailer is designed for durability and reliability. You can trust that it's ready to handle the rigors of the road and provide years of dependable service.

Your Adventure, Your Way: The 2017 Salem 171RB XL Travel Trailer is a testament to the endless possibilities of RV customization. Whether you're a full-time traveler or a weekend warrior, this trailer offers a flexible and adaptable space that can be tailored to your unique lifestyle.

Unleash Your Wanderlust: Are you ready to hit the road and explore new horizons? With this customized Salem 171RB XL, you have the freedom to design your travel experience. Create the perfect space for your adventures, whether you're camping in the wilderness or parking in a cozy RV park.

Your Adventure Awaits: Don't miss the opportunity to make this modified 2017 Salem 171RB XL Travel Trailer your home on wheels. Embrace the freedom to customize your journey, and embark on a new chapter of exploration and discovery.

Experience the joy of a travel trailer that adapts to your every need. The 2017 Salem 171RB XL is more than just a trailer; it's a canvas for your personal adventures. Start creating memories today.
Warranty:
Custom warranty options available.
From Classics to Supers, we've opened up our family friendly show for virtually any vehicle make, model and year. Whether you attend with a show piece, or as a spectator, there will be something for any 'gear head' or motor sport enthusiast around. Don't miss out, and help us make this year's show the best one yet!