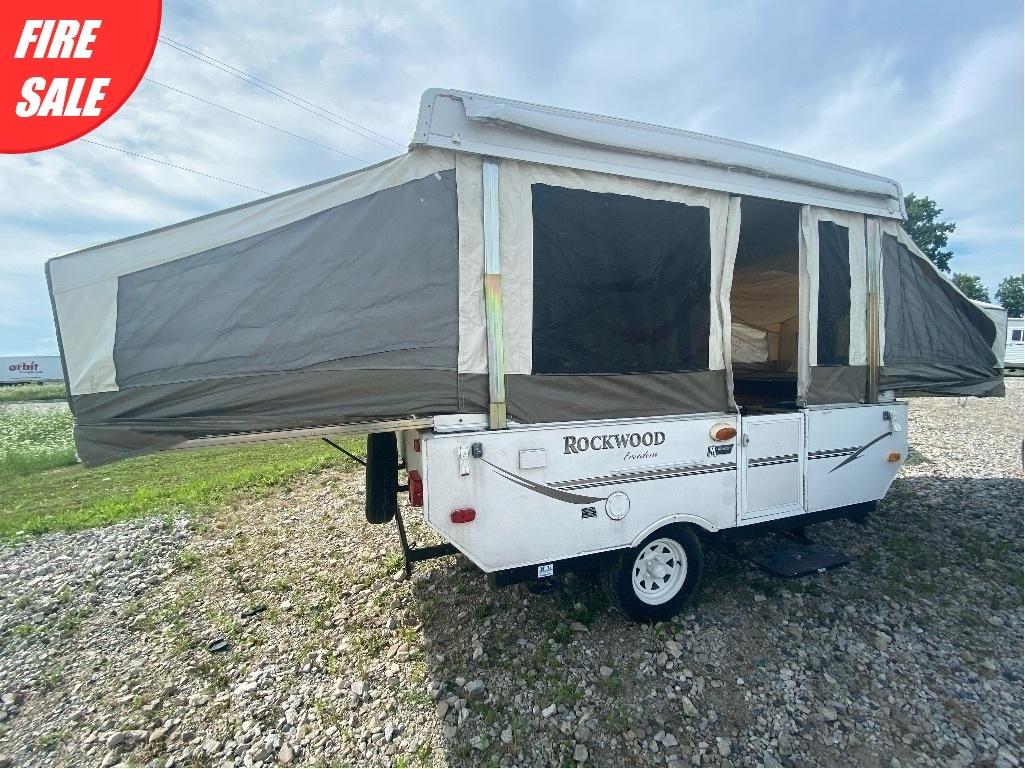 Condition: Used vehicle
Manufacturer: Rockwood
Model: 1950
Year: 2009
Stock #: TR2886
Type: RV
Exterior colour: White
Notes:
Tilbury Auto Sales RV & Yamaha is excited to offer this 2009 Rockwood Freedom pop up trailer!
Tilbury Auto Sales RV Yamaha has been a locally owned family dealership serving Tilbury and the surrounding community for almost 30 years. We strive to provide exceptional customer service, honesty and a transparent approach to exceeding the needs of our clients. Our dedicated team of sales consultants is here to help you put the PASSION in your ride and give you the experience of a lifetime! Give us a click or a call today and let us help you get into your new vehicle, RV or power product! *While every reasonable effort is made to ensure the accuracy of the images/stock images and information contained on these pages, we ask that you please verify any information in question with Tilbury Auto Sales RV Yamaha.
TILBURY/WINDSOR/ESSEX/LEAMINGTON/AMHERSTBURG/LASALLE/KINGSVILLE/LEAMINGTON/WHEATLEY/BELLE RIVER/EMERYVILLE/PUCE/DEERBROOK/ST JOACHIM/RUSCOM/COMBER/STONEY POINT/LIGHTHOUSE COVE/JEANETTES CREEK/MERLIN/CHATHAM/SARNIA/DRESDEN
*prices may be subject to change, taxing, licensing, freight/prep charges and admin fee
Warranty:
Custom warranty options are available - Contact a sales consultant for more information.
From Classics to Supers, we've opened up our family friendly show for virtually any vehicle make, model and year. Whether you attend with a show piece, or as a spectator, there will be something for any 'gear head' or motor sport enthusiast around. Don't miss out, and help us make this year's show the best one yet!