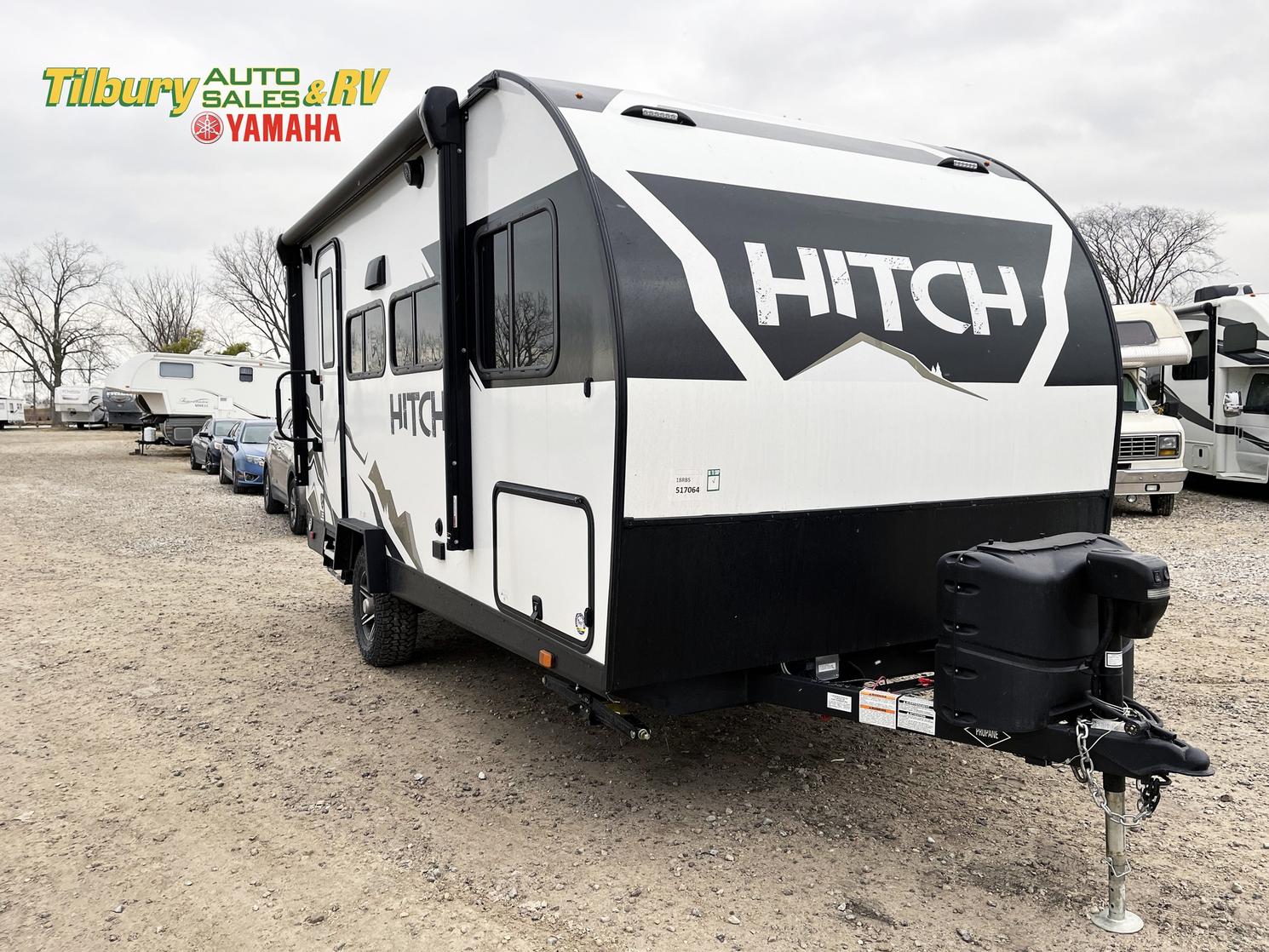 Condition: New vehicle
Manufacturer: Cruiser RV
Model: Hitch
Version: 18RBS
Year: 2023
Stock #: TR3358
Type: RV
VIN: 5RXRB2114P1517064
Exterior colour: White
Weight: 3760.00 lbs
Length: 20.50 ft
Air Conditioner (Rooftop)
Aluminum Wheels
Awning
Cable Hookup
Ceiling Fans/Vents
DSI Water Heater
Electrical Hookup
Electrical Jacks
Furnace
Insulated Plumbing
Ladder
Oven
Propane Tank
Queen Bed
Range Hood
Shower
Skylight
Sofa Bed/Daveno
Spare Tire
Stabilizer Jacks
Stereo
Stove
Toilet
Water Heater
Notes:
Cruiser RV's Hitch 18RBS: A new way to enjoy the outdoors. Built to handle extreme terrain but towable with lightweight vehicles, Hitch is the newest travel trailer product line to be introduced by Cruiser RV. Hitch is a fun, industrial built ultra-lite travel trailer equipped with unique features for today's adventurous camper. With an all-aluminum superstructure, Azdel composite walls, and plywood floors it holds true to Cruiser RVs mission of building Great American Trailers. The standard 15? tires, and single torsion axles are built for the season and any terrain you want to explore. And the best thing about Hitch, is there is no need to plug in! The standard 1200W inverter with 110W roof mounted solar panel allows you to go where you want, when you want and enjoy the high-end amenities that come standard. With so many features and so much flexibility, adventure is just a Hitch away. Schedule your tour today and see for yourself what's so great about the Hitch travel trailer by Cruiser RV. See you soon!
Warranty:
Custom warranty options are available - Contact a sales consultant for more information.
From Classics to Supers, we've opened up our family friendly show for virtually any vehicle make, model and year. Whether you attend with a show piece, or as a spectator, there will be something for any 'gear head' or motor sport enthusiast around. Don't miss out, and help us make this year's show the best one yet!