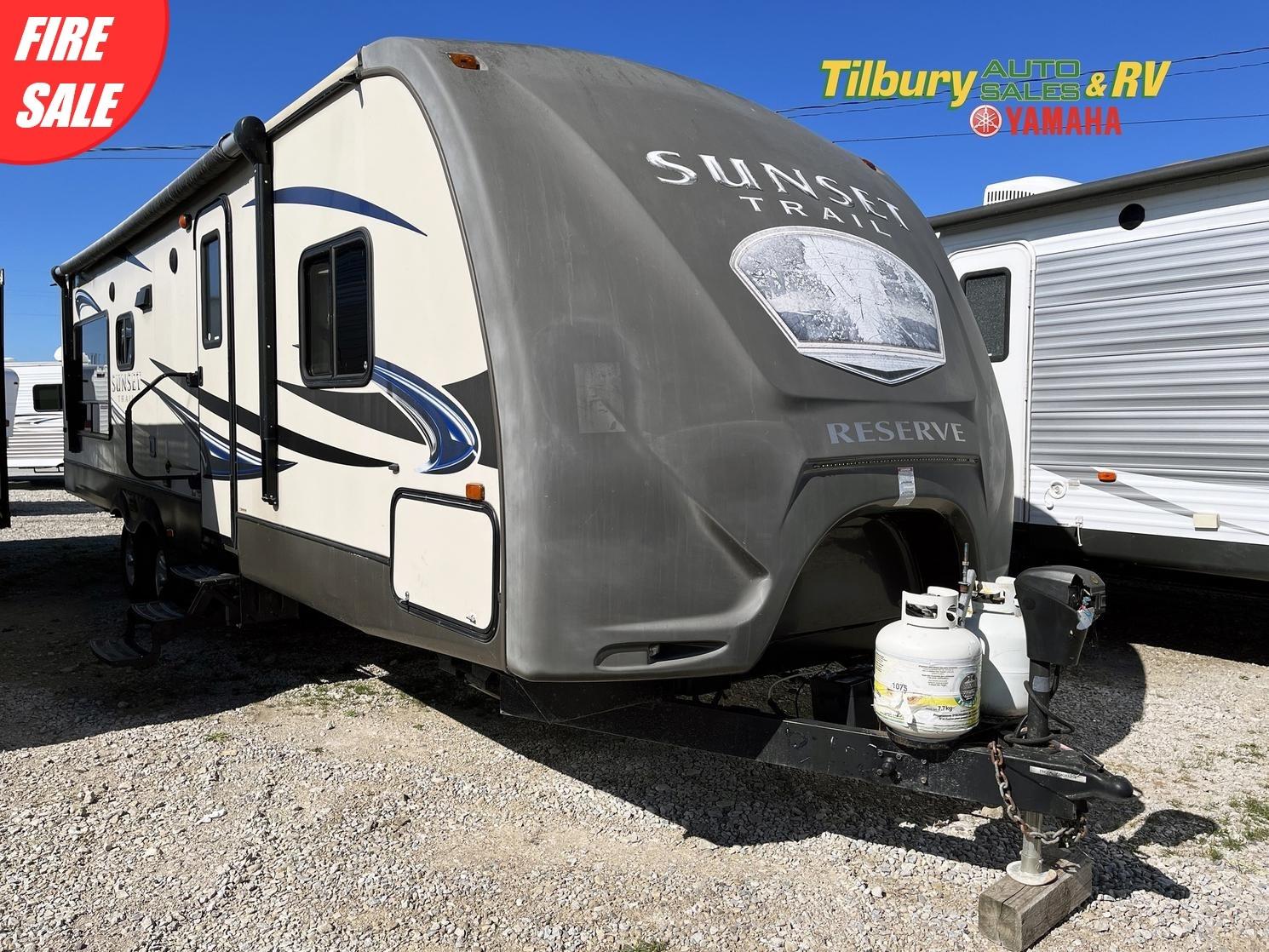 Condition: Used vehicle
Manufacturer: Crossroads
Model: Sunset Trail Grand Reserve
Version: ST30RE
Year: 2013
Stock #: TR3344
Type: RV
Weight: 6288.00 lbs
Length: 34.50 ft
Air Conditioner (Central-Ducted)
Aluminum Wheels
Awning
Cable Hookup
Ceiling Fans/Vents
Electrical Hookup
Electrical Jacks
Furnace
Insulated Plumbing
Microwave
Oven
Propane Tank
Queen Bed
Range Hood
Shower
Skylight
Sofa Bed/Daveno
Spare Tire
Stabilizer Jacks
Stereo
Stove
Toilet
TV
Water Heater
Notes:
This 2013 Crossroads Sunset Trail Grand Reserve travel trailer RV is a wonderful Family RV with everything you need to enjoy the outdoors. There is plenty of storage, sleeping space and room to move around for a family of 5 with friends. Enjoy many years of camping with your family. Book your live tour today!
Warranty:
Custom warranty options are available - Contact a sales consultant for more information.
From Classics to Supers, we've opened up our family friendly show for virtually any vehicle make, model and year. Whether you attend with a show piece, or as a spectator, there will be something for any 'gear head' or motor sport enthusiast around. Don't miss out, and help us make this year's show the best one yet!