Tilbury Auto Sales & RV Yamaha is your state-of-the-art RV repair facility. Tilbury Auto Sales & RV Yamaha is committed to serving you, our customer, with professional RV service and maintenance at a reasonable cost with qualified RV technicians. We want to ensure your next RV'ing experience is a worry-free experience.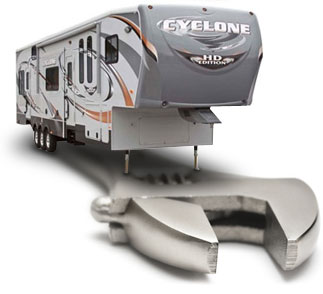 Some of the RV Repair Services we provide include:

RV Suspension & Axles
RV Fiberglass & Aluminum Siding
RV Solar Power Systems
RV Propane Systems
RV Electrical Systems
RV Water Systems
RV Hitches & Wiring
RV Winterization
RV Annual Safety Inspection
Custom Renovations
Maintaining your RV Fifth Wheel, Travel Trailer or Motorhome vehicle is the key to vehicle longevity and our rv repair service department in Tilbury is standing by and ready to get your rv in peak performance. Our location in Tilbury, Ontario centralizes us so that we can serve many surrounding areas like Chatham, Leamington, Belle River, Essex areas. All our rv service is done by certified rv technicians so that you can be assured the work is of top quality.
Tilbury Auto Sales & RV also offers RV winterization specials.
If you are looking for a professional rv repair service facility in your local area give Tilbury Auto Sales & RV Yamaha a call us toll-free today and schedule your appointment. 888-870-6151 - Local call: 519-682-2407